Women's Songwriting Workshop
Next Event: Saturday, June 10 in Awendaw, SC :: 11am-6pm
Join me for a full day of fellowship and music-making magic in my own home town, Awendaw, SC.  You'll be lead through intentional group gatherings, freewriting sessions, and curated exercises & discussions focused on sharpening your songwriting skills. You will also have the opportunity to perform to and with a small group of fellow creatives in a safe and supportive setting. 
In order to keep the event cozy and most effective, space is limited, so please sign up soon! Register here.
Workshop Specifics
$125 per person 
All Participants Must 
     • Be female or identify as female 
     • Be at least 18 years old 
     • Be willing to work in a group 
     • Be willing to work on your own 
     • Be kind and accepting to others 
     • Be open to a new experience 
     • Bring your meal(s); snacks & beverages are provided 
More information, including  a link to the Participant Profile form, will be sent via email following your registration. 
This event is rain or shine. 
Being able to host these events is a dream come true and I'm grateful to everyone who has supported Danielle Howle Workshops & Retreats. If you know anyone who'd be interested in this upcoming Women's Songwriting Workshop, please spread the word while space remains! 
Virtual One-on-Ones
I'm excited to offer virtual songwriting one-on-ones! If you're interested in a 30-minute Zoom session, please reach out for more information and scheduling. Click here.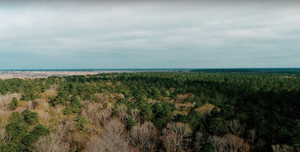 Swamp Sessions Retreat
The Swamp Sessions Songwriting Retreat is a three day weekend at the solar powered Swamp House in the Francis Marion Forest. New and experienced artists come together and magic is made. Songwriters and musicians who have been to Swamp Sessions call upon this experience over time because it continues to serve them in life, creativity, and career. At this retreat, artists can record their songs, share their works at the campfire jams, walk the songwriting challenge trail, and work one-on-one with our music staff. Some artists enjoy all of the above, and having alone time to create in a cool spot to work on their own. It's a safe place to take creative risks. Watch the video and complete the contact form below to receive information about future workshops & retreats!
Songwriting Nature Workshop
One of the inspiration activities for live Swamp Session Retreat participants is a 1/4 mile walking trail with eight stations, each with a unique creative writing (or thinking!) challenge. In late 2022, we created this virtual guide to the Songwriting Nature Workshop in order to share this incredible resource with people beyond our in-person guests. Writers, creative people, and teachers can utilize this video to bring much joy and creativity, as others have felt along the trail for many years! Educators may wish to download the transcript to guide in group discussions and activities (just click/tap to download).

Complete the contact form below to receive information about future workshops & retreats!
Support Workshops & Retreats
Your support of my music and other creative endeavors means the world to me. If you would like to donate to support these resources and others like them, you may do so via the Paypal or Venmo link below, or just add a "Tip" to your merchandise order in my online shop! 
Get More Info About Workshops & Retreats
Send a message to get signed up for the Workshops & Retreats mailing list.